Vote for Thad!!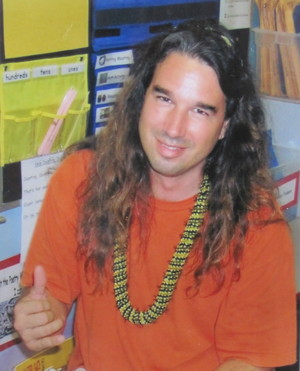 Aloha friends,
Elections are underway for The City & County of Honolulu's Neighborhood Boards. District No. 34 covers Makakilo, Kapolei, and Honokai Hale. There are nine members on our board and I am running for a seat. If you are a resident in my district, I sincerely hope you will cast your vote for me!
Mahalo,
Thad
Thad's Bio
Education/Family [Show more]

Grew up in Pittsburgh, PA
BS in Mathematics/Computer Science from CMU
Ten-year Hawaii Resident
Five-year Makakilo Resident/Homeowner
Three great kids

I grew up in Pittsburgh, PA and graduated from

Carnegie Mellon University

with a B.S. in Mathematics/Computer Science. My wife & I discovered Hawaii on our honeymoon (2001) and decided to move here a year later (2002). We lived in a townhouse in Waipio until our family got too big and we bought our current home in Makakilo (2008). We love living here and plan to stay forever. We have three kids; two boys (2nd grade and kindergarten) and a girl (2 years old).

Political/Community Involvment [Show more]

Neighborhood Board
PCA
Wai Kalo'i
Makakilo Quarry Community Advisory Group
Neighborhood Security Watch

I began attending Neighborhood Board meetings in October of 2009 and I haven't missed one since then. I try to listen to what everybody has to say and to hear both sides when there are issues. I think we have some good people and some not-so-good people involved. I get up from the audience and speak from time to time, mainly when my BS detector goes off and I feel like we're being lied to. That's one thing I cannot tolerate.

I believe that I am ready to move forward and become a member of the Neighborhood Board so that I can contribute more and improve the quality of life in our community.

In addition to being active with the Neighborhood Board, I sit on the Board of Directors of Wai Kalo'i at Makakilo. Last year, I was a Director-at-Large. This year I am the Treasurer. I am our representative on Grace Pacific's Makakilo Quarry Community Advisory Group. I also regularly attend meetings of the Palehua Community Association, although I have no plans to run for a position on their board.

Last fall I started and now coordinate a

Neighborhood Security Watch

for Wai Kalo'i.

What Sets Me Apart

I have been asked what makes me a better candicate than the next guy. Why should you vote for me? The answer is that I am smart, well-spoken, well-informed, and reasonable. I make great decisions. I listen well to others, which is very important and something not enough people do. Simply put, I will represent you better than anyone else can.
---
I'd like to hear from you. The best way to get a message to me is via Facebook. That way, others can see what questions have been asked of me and my answers to them. If you are not a facebook user or you'd like to keep your question private, use this form: